Home
>
IRONMAN 70.3 Cozumel, one of the best in the world
IRONMAN 70.3 Cozumel, one of the best in the world
Kinta Kan Cozumel
Do you want to make one of the most famous ironman's in the world? The 25th and 26th of September is celebrated the
Ironman 70.3 Cozumel
. A day dedicated entirely to athletes where they can enjoy our wonderful island and participate in the Ironman.
This multitudinous meeting has been held on the island since 2012 and during this time thousands of people from different parts of the planet have participated.

Imagen: Ironman.com
The race has three modalities,
swimming, cycling and running
. You start by swimming on a circuit of 1.9 kilometers, leaving the pier of
Chankanaab Park
and returning to the same point. With 100% water visibility, the swimming of the Inronman 70.3 Cozumel is one of the most spectacular in the world for the large amount of fauna and flora that can be seen while swimming.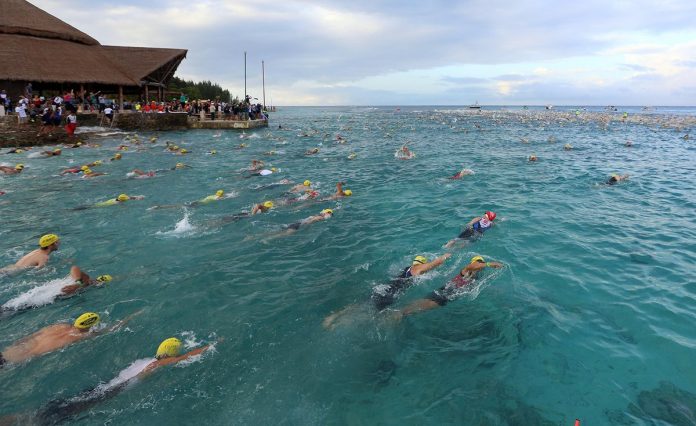 Imagen: Triamax
The next step is
cycling
, this circuit is 90 kilometers and is spectacular from start to finish, as it takes place on a totally flat and paved road that borders the island on its west sides, south and east, which allows you to appreciate most of the beaches that make Cozumel one of the best destinations to practice this sport.
And finally,
the 21-kilometre road stage
is done, which is totally flat and runs on pavement. It consists of two turns to a circuit that passes through many of the important points of Cozumel, such as the historic neighborhoods.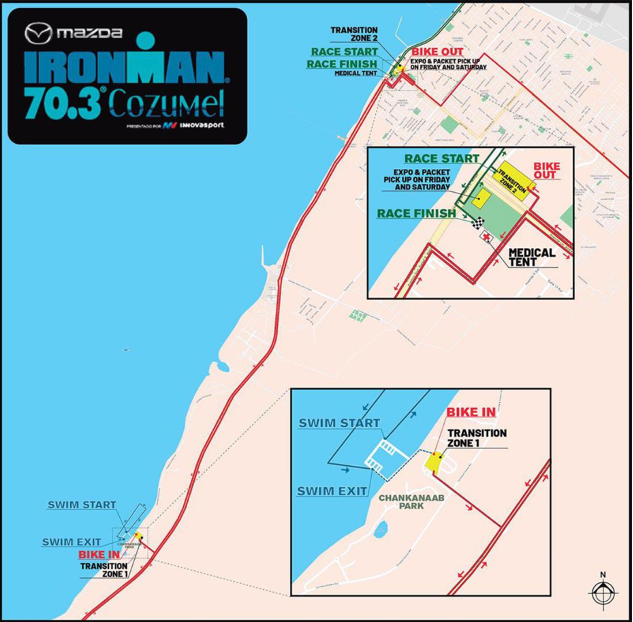 Imagen: Ironman.com
If you plan to come and participate in the Ironman 70.3 Cozumel, do not hesitate to stay a few more days on the island to enjoy its wonderful beaches and its charms. The Kinta Kan Cozumel Boutique Hotel is ideal for you! You will spend a wonderful week enjoying sports and relaxation, in our facilities and on the island.

Don't hesitate, book now!